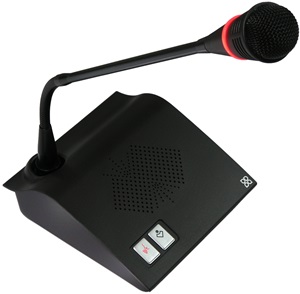 Conference System Equipment for Government Building in Malaysia
We as the best conference system product supplier can provide a wide range of conference system from smaller to bigger types of conferences in Kuala Lumpur, Klang Valley and also within Malaysia. You can choose various choices of microphone such as delegate microphone, chairman microphone or infrared wireless conference system for your spaces. Moreover, Our conference system equipment supplier Malaysia has simultaneous signal transmission, wireless system, high clarity in voice projection, flexible and reliable conference system.
Quality Wireless Conference & Meeting Room System in Kuala Lumpur
Speak to our professional sound & lighting company in Kuala Lumpur for consultation on Conference System Product; Malaysia Conference System Supplier; Government Building Conference System Equipment for your event in Klang Valley, KL, Selangor and other places in Malaysia.
For more information, please contact our sound and lighting system Malaysia or fill up the enquiry form here.