Great Portable Sound System Quality for Outdoor Events in KL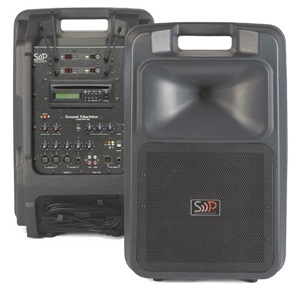 Advance portable PA system supplier offer varieties of portable sound system including wireless microphone and waterproof protection bag. This product can easily being use anywhere as it is very practical and convenient for any events at the outside space. Although it is compact, it is high-powered and comes with great amplifier for wonderful sound quality. Advance portable PA system equipment in Malaysia has a long hour capacity which is 5 hour battery life and it is also comes with roller and handle for easy installation and carriage.
Cost Effective Sound System for Sell or Rental in Klang Valley
Get our sound & light system supplier in Klang Valley now for expert's advice on portable sound system equipment and portable PA system supplier for your event in Klang Valley, Kuala Lumpur and Selangor, Malaysia.
For more information, please contact our sound and lighting system Malaysia or fill up the enquiry form here.